Building the foundation: a three-year scoping phase
This milestone publication stems from a thorough scoping phase implemented by the Knowledge Hub experts that spanned three years and encompassed various crucial components. It began with a comprehensive stakeholder survey, aimed at gathering diverse perspectives and insights from experts, stakeholders, and communities affected by sea level rise. Basin-specific scoping workshops were also conducted in spring 2022, delving into regional nuances and challenges, providing a strong basis for the report's findings. A pivotal moment in this journey was the Sea Level Rise Conference held last year in October in Venice. Over 300 participants from across the globe engaged in robust discussions, working closely with experts to identify key priorities that the first report should address. This Conference served as a dynamic platform for collaboration, fostering an inclusive environment where diverse voices contributed to shaping the report's scope and focus through panel discussions, keynote speeches and posters. 
About the report
The report strives to synthesize the current scientific knowledge on sea level rise and its impacts across local, national, and European basin scales, to support evidence-based policy and decision making primarily targeting coastal areas. Employing an integrated and interdisciplinary approach in assessing state of the art information, the report aims to not only consolidate existing knowledge but also to identify gaps in (available) knowledge. It takes the current policy landscape and adaptation planning in Europe as reference and seeks to equip decision makers with the necessary knowledge to make informed decisions about protective and adaptive measures against the impacts of rising sea levels. The summary of the publication is already available on the journal's website, with aspired publication in spring 2024.
Upcoming open review
To foster transparency and inclusivity, the Knowledge Hub and the State of the Planet will conduct an open review on the papers constituting the report. This open discussion session, scheduled for the end of this year, will provide an opportunity for experts and stakeholders to engage with the research findings, share feedback, and contribute to the ongoing dialogue on sea level rise.
The Knowledge Hub on Sea Level Rise encourages interested individuals and organizations to stay updated on the publication timeline and the upcoming open review by subscribing to the newsletter of the Knowledge Hub, and monitoring JPI Climate and JPI Oceans channels. 
About the Knowledge Hub on Sea Level Rise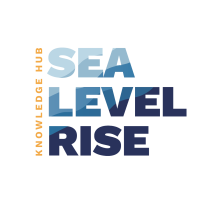 The European Knowledge Hub on Sea Level Rise, a joint effort between JPI Climate and JPI Oceans with participation of 9 countries, is composed of approximately 60 scientific and non-scientific European experts with varying backgrounds. It is a collaborative initiative aimed at advancing scientific understanding, promoting interdisciplinary research, and fostering dialogue on the impacts of sea level rise. The Knowledge Hub seeks to contribute to evidence-based decision-making and the development of effective strategies for addressing the challenges posed by rising sea levels.